Model Portfolios
Invest Simply with a Core-4® Portfolio!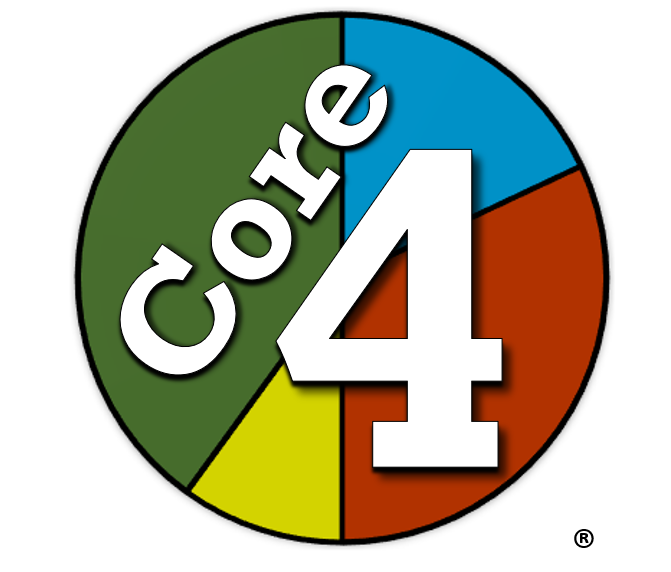 Most investor would be better off with a simple portfolio composed of a few broad market index funds. Anything more complex increases cost and confusion. You don't need a dozen or two dozen mutual funds, all you need is the Core-4®. 
Core-4® Investing offers a series of six propriety models that hold four funds each. Each portfolio has four strategies based on the level of risk you need. All models are available for free. 
If you need professional help, the website hosts a referral service called the Core-4® Adviser Alliance. The alliance pairs interested investors with dedicated low-cost investment advisers, financial planners and portfolio managers who pledge adherence to Core-4 Principles: Simplicity, Transparency, Conflict-free and Affordability. 
Advisers, fund companies, index providers and others interested in Core-4® Adviser Alliance should Contact Rick.
Hourly Advice by Rick (available April 2019)
Rick has been setting investment policy and managing portfolios for individual clients and institutions most of his career. He was one of the first advisers to embrace a low-fee philosophy and offered significantly reduced asset management fees to his clients.
Rick will offer as-needed hourly advice to individual clients and institutional investors starting in April 2019 (when a non-compete expires). This will include portfolio review, analysis and recommendations. When appropriate, Rick will provide conflict-free referrals to select financial planners and low-cost portfolio managers. 
Contact Rick to receive an SEC compliant brochure when the are available.
Industry Consulting
Rick helps advisers and other financial professionals solve problems and pursue new opportunities. Whether the issue is investment management, brand awareness, succession planning, mergers and acquisitions, increased regulation, fee compression, technology disruption or the rise of robo-advisers – Rick's 30 years experience can help you succeed in today's marketplace. Contact Rick to discuss your needs.
Speaking Engagements
Rick is a nationally recognized speaker who presents regularly at industry and investor conferences. During these speaking engagements, he discusses his investment philosophy and shares his portfolio strategies for capturing stock and bond market returns at a very low cost. Contact Rick today to discuss content, availability and cost.
Core-4® is a registered trademark of Rick Ferri, LLC