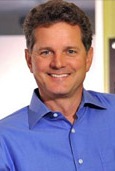 My professional life has been an interesting mix of public and private service. I am a US Marine Corps officer and fighter pilot now retired, a former stockbroker, adjunct college professor, a former low-fee advisory firm founder, and now an hourly-fee consultant who helps individual investors achieve their financial goals' and advisers achieve their business goals.
I started my investment career in 1989 as a stockbroker at a large Wall Street firm.  After a few years in the industry, I concluded the sales culture and high fees did not meet my ethical standards. I was determined to change the way the system worked and became one of the first brokers to advocate using low-cost index funds in client portfolios. This didn't sit well with management, but I pushed forward because it was right for clients.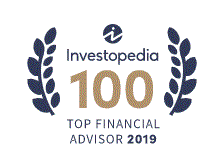 Read more about my CORE BELIEFS.
In 1999, I left the brokerage industry and founded an advisory firm that focused solely on low-cost investment principles. Clients held index funds and exchange-traded funds (ETFs) in their portfolios, and I set my firm's fee at a revolutionary low 0.25% per year rate. The concept was fresh, novel, and in demand. Client assets grew quickly and our staff grew also. At its peak, the company employed 20 people and managed over $1.5 billion in assets. I left the firm in 2016 after a private equity investor acquired control and changed the company's focus.
Today, I'm helping individual investors drive their investment cost even lower by "decoupling" advice from portfolio management. Ferri Investment Solutions provides as-needed hourly advice. This includes portfolio reviews, investment recommendations, and when requested, a referral to an investment firm that will implement a portfolio for a low annual fee.
I continue to publish books and articles, speak on investment topics, and am the host of the "Bogleheads on Investing" podcast. I also provide industry consulting to advisers and help them grow their practices. The advice ranges from practice management to investing.
Last, Core-4 Portfolios is a FREE website for public use. There are six simple portfolio models that any individual investor can adopt. Custom portfolio design is also provided for investors and advisers.
A few notable achievements in my career include:
✔ 35 years as a financial adviser, and a recognized champion for low investment fees.
✔ A pioneer in low-fee investment advice and portfolio management using ETFs and index funds.
✔ Authored 7 investment books and hundreds of articles. Published in Forbes, WSJ and professional journals.
✔ Co-authored a research paper on index investing that won the S&P Dow Jones Indices 3rd Annual SPIVA Award.
✔ Bachelor of Science in Business Administration from the University of Rhode Island.
✔ Master of Science in Finance from Walsh College and a CFA Charterholder; former adjunct professor at Walsh.
✔ 21 years of service in the US Marine Corps on active duty and reserves.
Contact me for help with your portfolio or assistance with your advisory practice.