FERRI INVESTMENT SOLUTIONS offers hourly, customized investment advice, as needed. It's ideally suited for people who desire occasional professional help without the expense of ongoing investment management. This service is designed for individual investors, trustees of family wealth, employers who oversee retirement plans, and fiduciaries who are responsible for managing the investments of non-profit organizations all 50 states and US territories.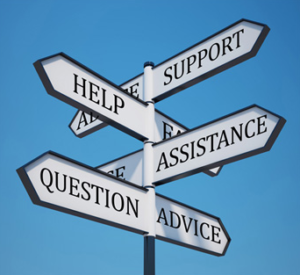 The interesting thing about hourly advice is that I speak with a couple of new clients every day and review their entire portfolio. Overwhelmingly, clients who are well-read and organized have the best portfolios because they are simple, diversified, tax-efficient, and low-fee. I will provide a review of your existing investments and help you make prudent decisions about your portfolio. I'll also provide recommendations to low-fee portfolio management companies when ongoing management is requested.
My only compensation is the fee you pay me. I charge $450 per hour for analysis and advice, which is prorated so you only pay for the time you need. New clients may take advantage of a discount on the first 1.5-hours of consulting. This is called the Portfolio 2nd Opinion offer. Clients find this to be a valuable option because most major issues can be resolved in an hour and a half.
Request more information on my hourly advice service.
The investment philosophy I adhere to is passive, low-cost, low-tax, and low turnover. I favor broadly diversified index funds and exchange-traded funds (ETFs) that follow market indices. Existing securities (stocks, bonds, funds, etc.) are always considered in the context of a larger investment plan. Tax costs are a major consideration when restructuring a portfolio and I am particularly tax-sensitive.
After a consultation, you are free to implement the recommendations yourself. If you prefer to have an investment professional implement and manage your portfolio, I will assist you in selecting a low-cost advisory firm that will provide management at your custodian of choice.
It does not matter where your money is invested or how much you have invested, I serve along side you as a fiduciary by upholding a duty of loyalty, fairness and good faith in all decision making.
Contact me to schedule a free 15-minute introductory call.
Note: I am neither a lawyer nor a financial planner or CPA. I do not review estate plans or insurance policies, and I do not provide comprehensive financial planning or prepare tax returns. See Form ADV Part 2 for more information on my investment adviser services.